Findlay Craft Rings the Bell for The Salvation Army
Continuing the tradition started by Tim Brookshire, Garnett Brookshire and the People's Petroleum Building, Findlay Craft, P.C. rang the bell for The Salvation Army's Red Kettle annual fundraiser on the square in downtown Tyler. This program supports those in need around the world, and what better way to get in the holiday spirit than by raising spirits and warming hearts!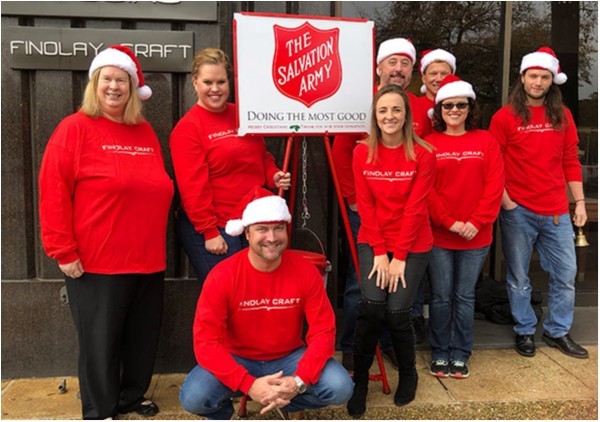 Findlay Craft Supports our Troops
Findlay Craft is proud to support the United States military, and routinely sends care packages to deployed servicemen and women overseas. We appreciate the sacrifices they are making so we can enjoy our daily freedoms!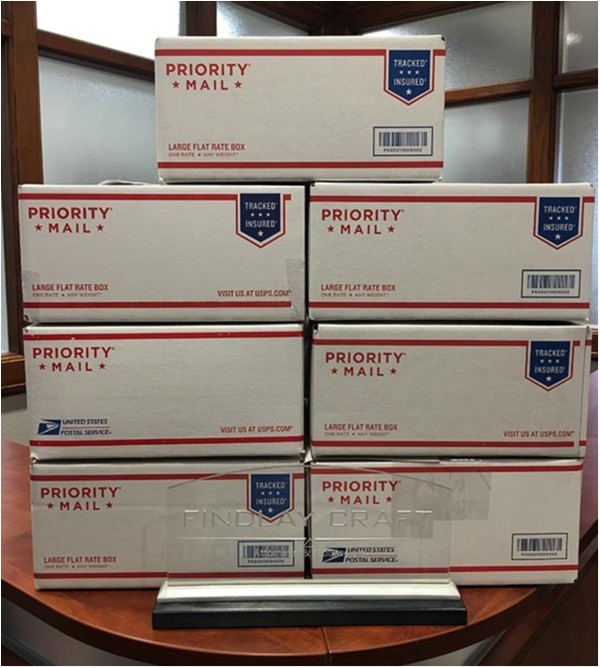 ---
Findlay Craft Helps Ring in the Season for The Salvation Army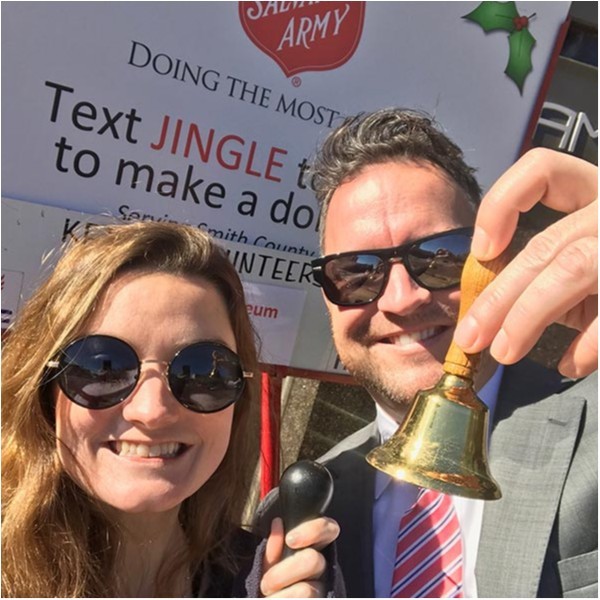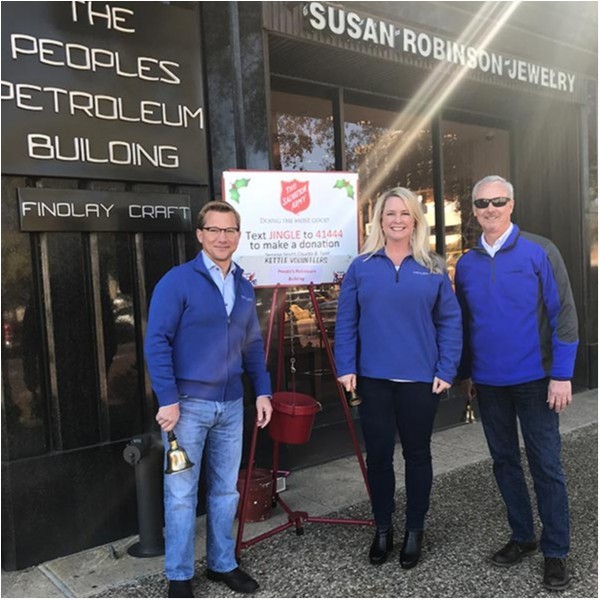 ---
Hurricane Harvey Relief
Tab Lawhorn and Whitney Knous took much needed supplies to Beaumont and Liberty, Texas after Hurricane Harvey devastated the area. Many generous people contributed to the supplies that were distributed down south, namely Garnett Brookshire and the tenants of People's Petroleum Building, and Brandon Anderson and Courtney Howell who helped deliver them to the devastated area.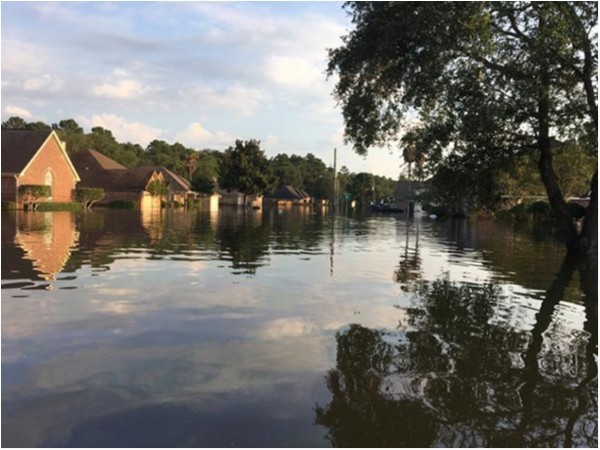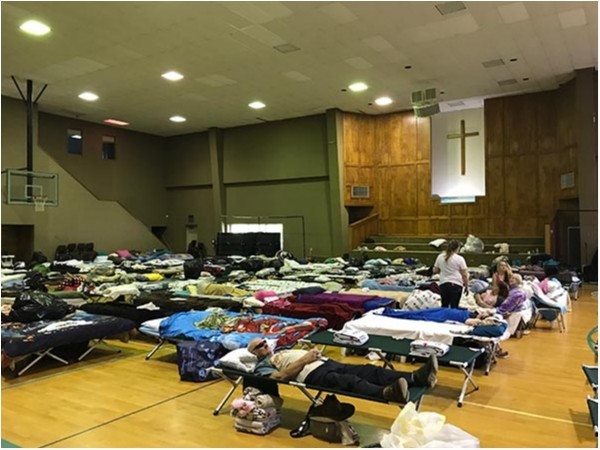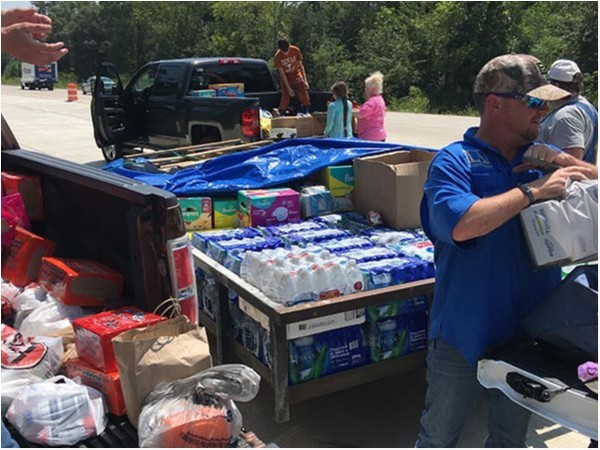 ---