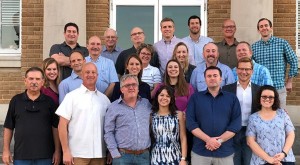 Findlay Craft P.C., a leading trial firm in Texas, worked with the firms Womble Bond Dickinson LLP and Moyles IP to secure a full defense verdict for DynaEnergetics US Inc. An Eastern District of Texas federal jury ruled in favor of DynaEnergetics US Inc. after competitor GeoDynamics Inc. accused DynaEnergetics US Inc. at trial of infringing a patent related to fracking technology.
Following a five-day jury trial before the Honorable Judge Roy Payne, the jury found that DynaEnergetics' DPEX and HaloFrac charges, which are used in oil and gas well perforations, did not infringe two claims of U.S. Patent Number 8,220,394. The jury also sided with DynaEnergetics that the claims were obvious over a combination of prior art references, finding the '394 patent invalid.
GeoDynamics sued DynaEnergetics in April 2017, alleging that DynaEnergetics was infringing the '394 patent, which covers shaped charge liners used for perforating a wellbore. GeoDynamics claimed it had been at the forefront of such fracking methods, and sought $49 million from DynaEnergetics for the alleged infringement.
With the help of the firms Findlay Craft, P.C., Womble Bond Dickinson LLP and Moyles IP, DynaEnergetics was able to prevail on its claims at trial, with the jury awarding a complete defense verdict in favor of DynaEnergetics.
Findlay Craft was honored to represent DynaEnergetics and is proud to continue its tradition of putting clients first.
"Federal jury finds DynaEnergetics did not infringe competitor's patent" – Click Here
"Texas Jury Clears DynaEnergetics In Well-Drilling Patent Suit" – Click Here
"DynaEnergetics Successfully Defends Itself in Patent Infringement Litigation" – Click Here
"DynaEnergetics Announces Successful Defense of Alleged Patent Infringement" – Click Here
---